On Sunday, October 28, 2007, the
Florida Democratic Party
Central Committee approved the recommendation of the Committee on Clubs, Caucuses and Organizations to
grant approval to the charter application
of the
Florida Democratic Party Netroots Coalition.
We are now an officially recognized organization within the Florida Democratic Party!!!!!
Congratulations
to all those who had a hand in this achievement, especially
meowmissy
,
Ken Quinnell
, our Presidente, and everyone who worked so hard to get us to this point. I also want to extend a
special thanks
to
Phillip Perry
, Internet Technology Director, and
Mark Bubriski
, Communications Director of the FDP. Thanks also to
FDP Chair Karen Thurman
who went along with this crazy idea to embrace netroots activists within the party!
Now the real work of the
FDP Netroots Coalition
begins. We will soon be unveiling our website and will be meeting (online, of course) to map out our goals and objectives for 2008. So
for all of you who wish to be an official part
of the
FDP Netroots Coalition,
I have a request of you:
We will soon have a PayPal account available, but for now, the
$35 annual dues
can be paid by snail mail to the
FDP Netroots Coalition
at the following address:
FDP Netroots Coalition
P.O. Box 1856
St. Petersburg, FL 33731
Thanks to all of you who already paid at the convention, including
Matt Stoller
. And yes, Matt,
you do owe me an email.
That's because
for campaign finance reporting purposes, I need your name, and address and just in case you want to contribute more than the $35 annual dues, I also need your occupation.
We have a lot of work to do if we are going to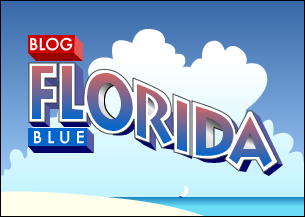 so I hope to see those checks start rolling in!